Many weapons can fit this category. This page covers many of the smaller weapons we produce. Click on the highlighted words for more information on the weapons listed below.


Short Staffs
:
Tanbo, Nitanbo, Escrima, Jo, and Hanbo— Different systems use different size short staffs. Crane Mountain can make short staffs of any length and diameter.


Kama
:
The steel kama are made with no rivets. They will not rattle. For those of you who believe they should first learn the kama without slicing themselves up, Crane Mountain makes a wooden kama for practice that weighs and feels more like a real one than many other wooden kama available.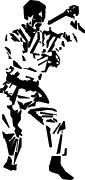 Nunchaku
:
Crane Mountain makes the finest octagonal nunchaku and not limited to only 2 sizes. Our standard sizes extend from 12 to 15 inches in half inch increments. Nunchaku can be ordered with brass inserts for smoother action and less wear and tear on the string. Our standard nunchaku is made with parachute cord. Not the cheap nylon rope found in most stores.
Tonfa
or tuifa:
Crane Mountain offers four different styles and has the widest range of standard sizes. We can custom build a tonfa to anybody's size and needs. All made with the finest hardwoods.


Tekko
or Chizonkon:
Crane Mountain offers several styles of this class of weapon. Our chizonkon bo are made in different lengths and diameters. We make them with or without brass tips. Crane Mountain, also makes tekkos with the triangular part with the hole for the middle finger.

Boken and Suburito: Wooden practice sword and training tool.

Wooden double daggers
:
These practice daggers are made in pairs. They are produced in all of the woods we have available for our other weapons. They have the feel and weight of real daggers without the danger of a sharp blade.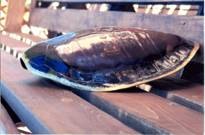 Tinbe and Rochin:
We make the short blade Rochin. The Tinbe comes from other source, made of fiberglass to resemble a turtle shell. A heavy duty version of the shell is available.